Top Gear presenter endorses 247spares car parts business
Link: Top Gear presenter endorses 247spares car parts business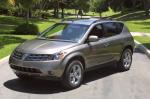 247spares, the UK's leading supplier of used and reconditioned car parts, has relaunched with a new website - and with a strong recommendation from leading TV motoring presenter Quentin Wilson.
It also adds a series of new video tutorials presented by Deal TV star Andrianna Christofi, to help inform people about the process of ordering parts and spares.
Formed in 1999, 247spares is the largest parts network in the UK and is still the fastest growing, with over 90,000 salvaged vehicles in its inventory. All parts are guaranteed, and parts are available for almost every model of car from 1985.
As Quentin Wilson states, 247spares plays a vital role in the recycling industry, taking quality parts and spares that would otherwise go to waste.
These are removed under strict EU safety and environmental protection regulations.
The parts are also usually much cheaper than bought brand new from car dealerships.
It's free to use the site and you don't even need to pay for a phone call - the whole process is subsidised by the industry and you have the option of being contacted when the required part has been found, either by phone call, SMS, or email.
The relaunched website makes it easier for visitors to locate car parts for their vehicle.
By simply entering in their car registration number and selecting the desired part or parts, visitors can quickly and easily find out what the availability options are.
The models available include Alfa Romeo, Aston Martin, Audi, Bedford, Bentley, BMW, Chrysler, Citroen, Daewoo, Daihatsu, Dodge, Ferrari, Fiat, Ford, Freight Rover, Honda, Hyundai, Isuzu, Iveco, Jaguar, Jeep, Kia, Lada, Lancia, Land Rover, Ldv, Lexus, Lotus, Mazda, Mercedes, Mg, Mini, Mitsubishi, Nissan, Peugeot, Porsche, Proton, Renault, Rolls Royce, Rover, Saab, Seat, Skoda, Smart Car, Subaru, Suzuki, Talbot, Tata, Toyota, Vauxhall, Volvo, and VolksWagen.
247spares has also launched a new motoring news section, in order to report the latest car industry news. Visitors can subscribe to RSS feeders via the feed link.